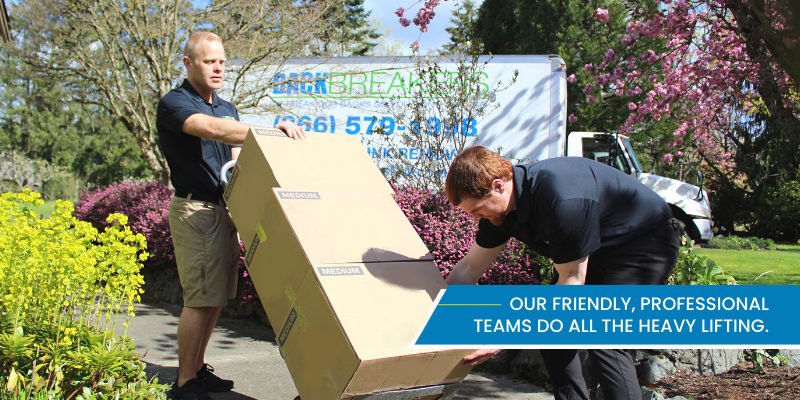 Doing The On-Site Shuffle?
Sometimes you've just gotta switch things up! Backbreakers NW on-site service lends a helping hand in re-organizing your home. Maybe Grandma's china cabinet would look better upstairs, you're finally getting that armoire out of the garage, or the craft corner is ready to upgrade to a full-on craft room — whatever the reason, we're here for you. No matter how heavy or large your items are, our expert movers can handle it. The Backbreakers team is highly trained, and with years of experience under our belt, you know we can take on any moving challenge. 
We can help you with all of your on-site moving needs, such as:
"This was easy. The crew showed up as scheduled and got right to work. I needed 3 heavy items relocated on my property and these guys were finished in about 20 minutes. They were safe, professional, courteous. I would absolutely hire
Backbreakers for any heavy lifting job!!"

Rita G.
Take Back Your Space Without Lifting A Finger