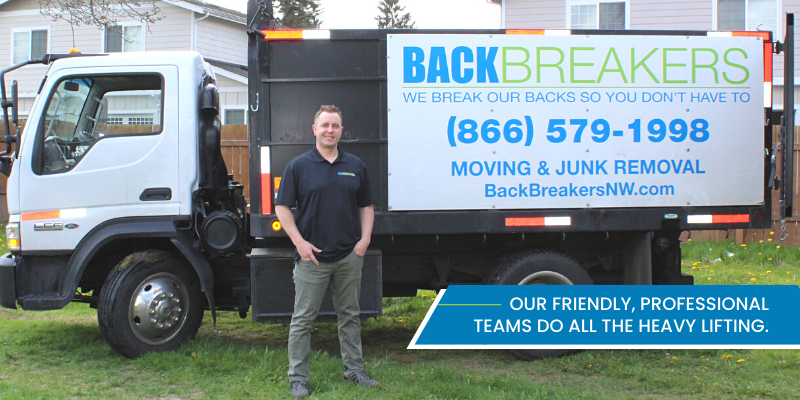 Construction Clean Up and Debris Removal
Even experienced construction professionals can have difficulty removing the debris that accumulates while they finish their projects. From construction, to demolition and remodeling, these projects leave behind obstructive debris that ranges from wood and concrete to drywall and tiling. Debris is time-consuming to remove, yet if you leave it behind, it will get in the way of your workers, delay your schedule, and create a hazardous, toxic environment in the workplace.
BackBreakers NW will take care of your construction debris in Island, Skagit, Whatcom, and San Juan counties with timeliness, precision, and professionalism. Once you contact us, our dejunkification technicians will ensure your debris is gone either throughout the construction project or once you finish it.
Backbreakers NW works directly with contractors, realtors and flooring companies providing the following services: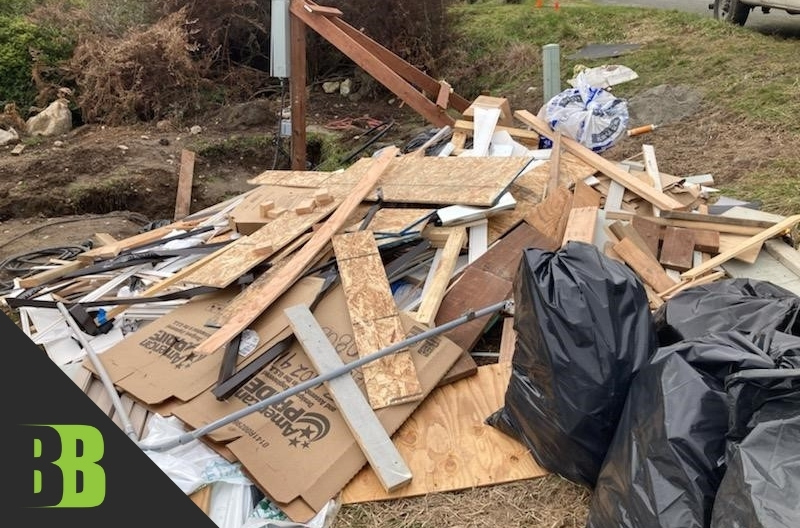 We understand that you must run construction and demolition projects under a specific, fixed budget. Debris removal may appear to be something you can't afford. At BackBreakers NW, we provide our expert services at affordable rates. Give us a try and watch as your construction waste vanishes at an affordable rate.
"Had lots of debris/brush. Fast and very courteous!"

Lynn Wasechek
Our professionals recycle as much as possible. Our customers can trust that their junk or trash, concrete or construction debris will be disposed in a responsible eco-friendly way. BackBreakers recycles over 50% of all materials hauled & regularly donates to Good Cheer Thrift Store and Habitat for Humanity.
Take Back Your Space Without Lifting A Finger