We Are Experienced
Movers and Haulers
BackBreakers is a locally owned and operated moving and hauling service with offices in Whidbey Island and Burlington. Available six days a week, our team is reliable, polite, and efficient.
BackBreakers recycles as much as possible. Our customers can trust that their junk or trash, concrete or construction debris will be disposed in a responsible eco-friendly way. We recycle over 50% of all materials hauled & regularly donates to Good Cheer Thrift Store and Habitat for Humanity.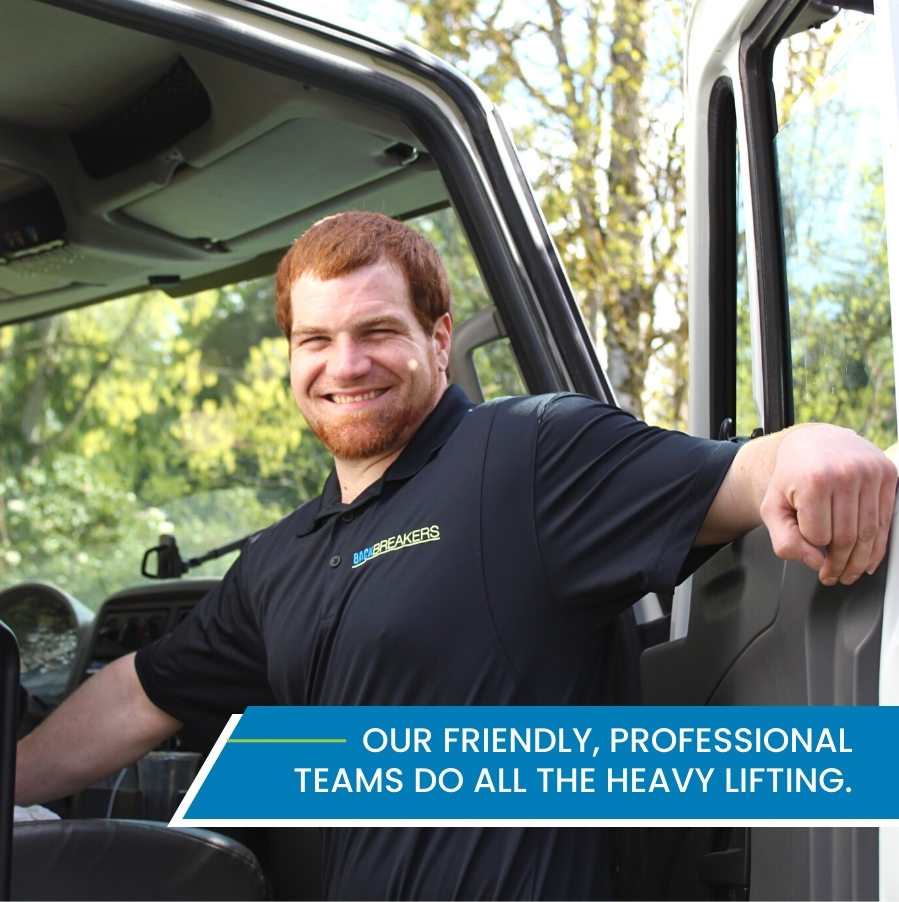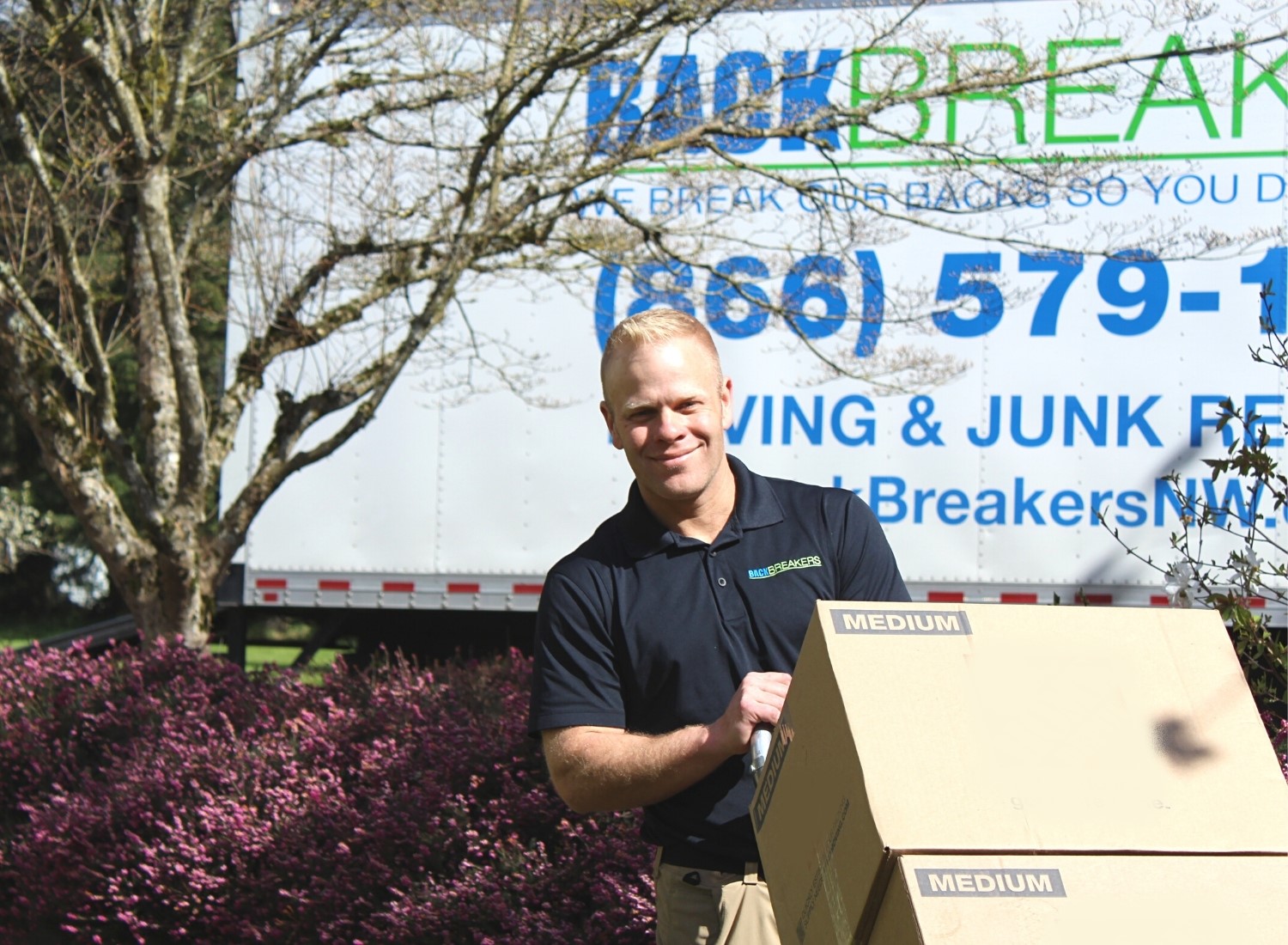 Moving

What You Want,

Removing

What You Don't
Whether you hire us for junk hauling, moving, or one of our end-to-end services, you can rest easy knowing our teams are committed to providing the highest quality experience for your needs.
At BackBreakers, we love helping our clients and building long-term relationships. This is why our greatest reward is receiving positive feedback from those that matter most… our clients!
We are Yelp Five-Star Rated!
"Above and Beyond in a bad storm!"
These guys were terrific. We had a big 2-day move during a really bad rain storm in November. We also had a steep driveway that the guys had to walk everything up on the back end. They were so careful with our items, so friendly, and kept positive attitudes with us and each other the whole time. Could not recommend them more!!!
"Quick and Professional"
We needed help moving our parents into an assisted living facility on relatively short notice, and Backbreakers were the only moving company able to respond quickly to meet our needs. On moving day they showed up on time, moved fast, and moved all items safely to their new home. I definitely recommend them to anyone looking for a reliable and professional moving service.
"Professional Movers"
This was one of the most reliable, professional and dependable moving services that I have ever experienced. They were on time, which really matters during a move. The truck was a newer model with all the necessary accessories, such as; blankets, dollies and so on, with a lift gate for heavy items. The movers were in sync with each other, making for a very organized load and unload. And to top it off, they were polite and considerate. I highly recommend this business.
"A Very Happy Experience"
I only moved a few miles, and left a lot of stuff for a garage sale. Ran out of time to pack everything and they finished packing for me and we were done in less time than anticipated. Great guys to talk to, laugh with a very happy experience in what was a very anxious mess.
"So Great!"​
This was easy. The crew showed up as scheduled and got right to work. I needed 3 heavy items relocated on my property and these guys were finished in about 20 minutes. They were safe, professional, courteous. I would absolutely hire Back Breakers for any heavy lifting job!!
"Great Service"
Dane and his crew moved all of our household belongings on Oct 18th.
We were very satisfied with their work and highly recommend them. They were professional, courteous and listen to our requests.
"Backbreakers are a great deal!"
The backbreaker team was outstanding and I am so happy I worked with Chris at Backbreakers in Freeland. The team of 3 men were hardworking and cheerful and kind. They were so fast and it is so wonderful to have it all done. They were especially responsive to my request to take an item I forgot at the last minute! Thank you Team Rory!
Take Back Your Space Without Lifting A Finger